The making of Starship Pirouette

First there was the idea, then a moodboard/concept. The images are all sourced from the net and collaged together to express the general idea: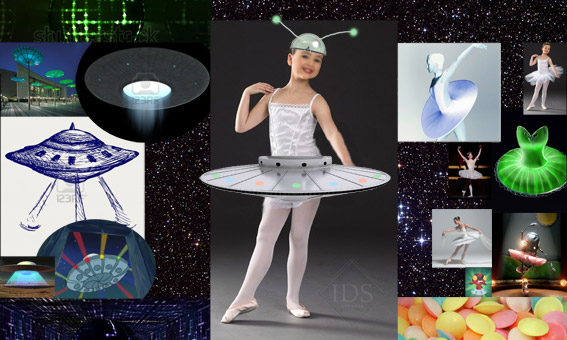 As a form-finding exercise I sanded foam into a small flying saucer model.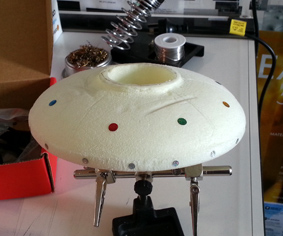 Then Ian Loh created the 3D plans with my guidance.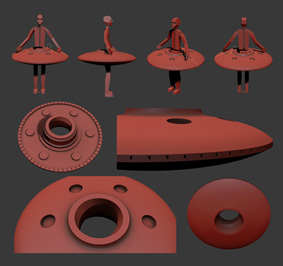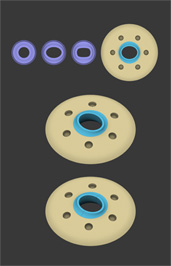 Phil Nelson milled goldfoam on the CNC mill according to the 3D plans.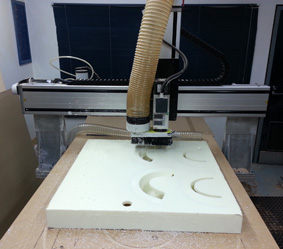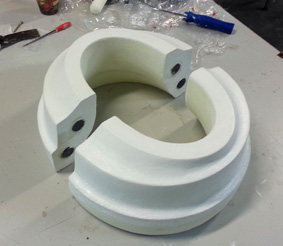 The various pieces were sanded, painted and then spray-painted. Magnets were glued to the two parts of the belt, so that the belt can snap into place around the wearer's waist.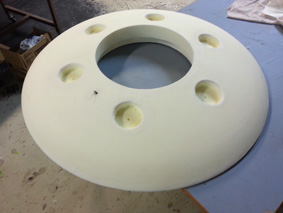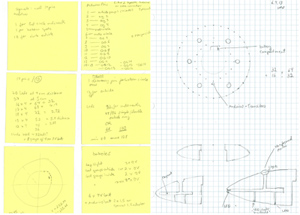 Embedding of electronic components according to plans and drawings that had gone through many iterations.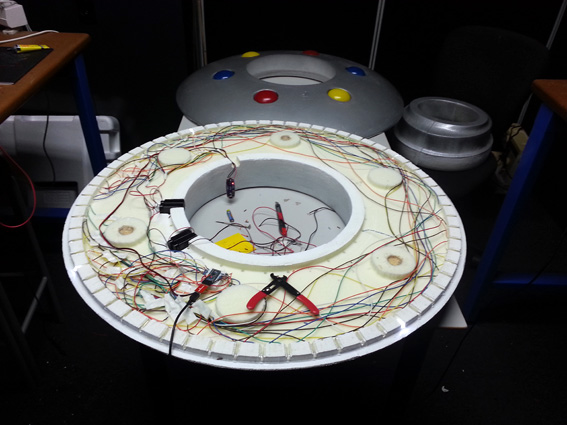 The LED lights are controlled by an Arduino Mini. The speed of the light movement is influenced by
an accelerometer. Hadley Boks-Wilson did the more difficult programming bits.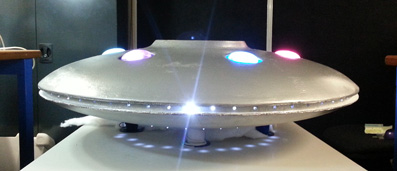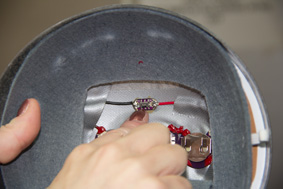 I vaccum-formed the covers for the top lights of the saucer out of clear plastic and the spray-painted them.

After various experiments with the colours of the saucer top lights I decided on a colour scheme.
These are all the components of the costume: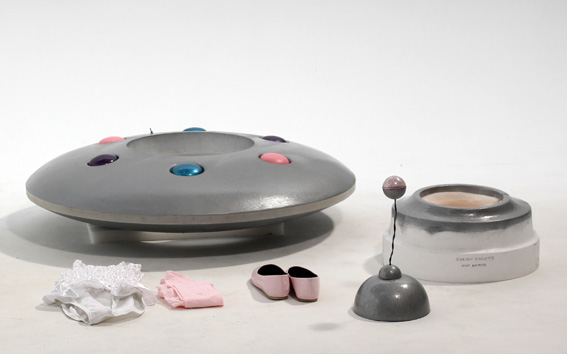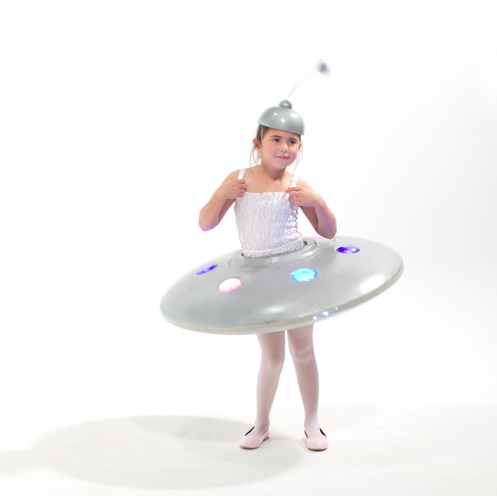 Photo by Szilard Ozorak